Work hard, play hard
New Triton 4WD VRX looks as mean as it drives, with staunch new styling, exceptional 4WD and advanced safety.
2.4L MIVEC Intercooled
Turbo Diesel Engine

7" Touchscreen SDA System
It's evolved
There's no mistaking the muscular front of Triton as it breaks through the bush or powers down the highway.
Built to tow
Thanks to ample torque and trailer safety systems you can tow up to 3.5 tonnes*, no sweat.
Keep your Triton ready for anything
Our Service Estimator lets you plan your servicing costs and helps keep your Triton in great shape.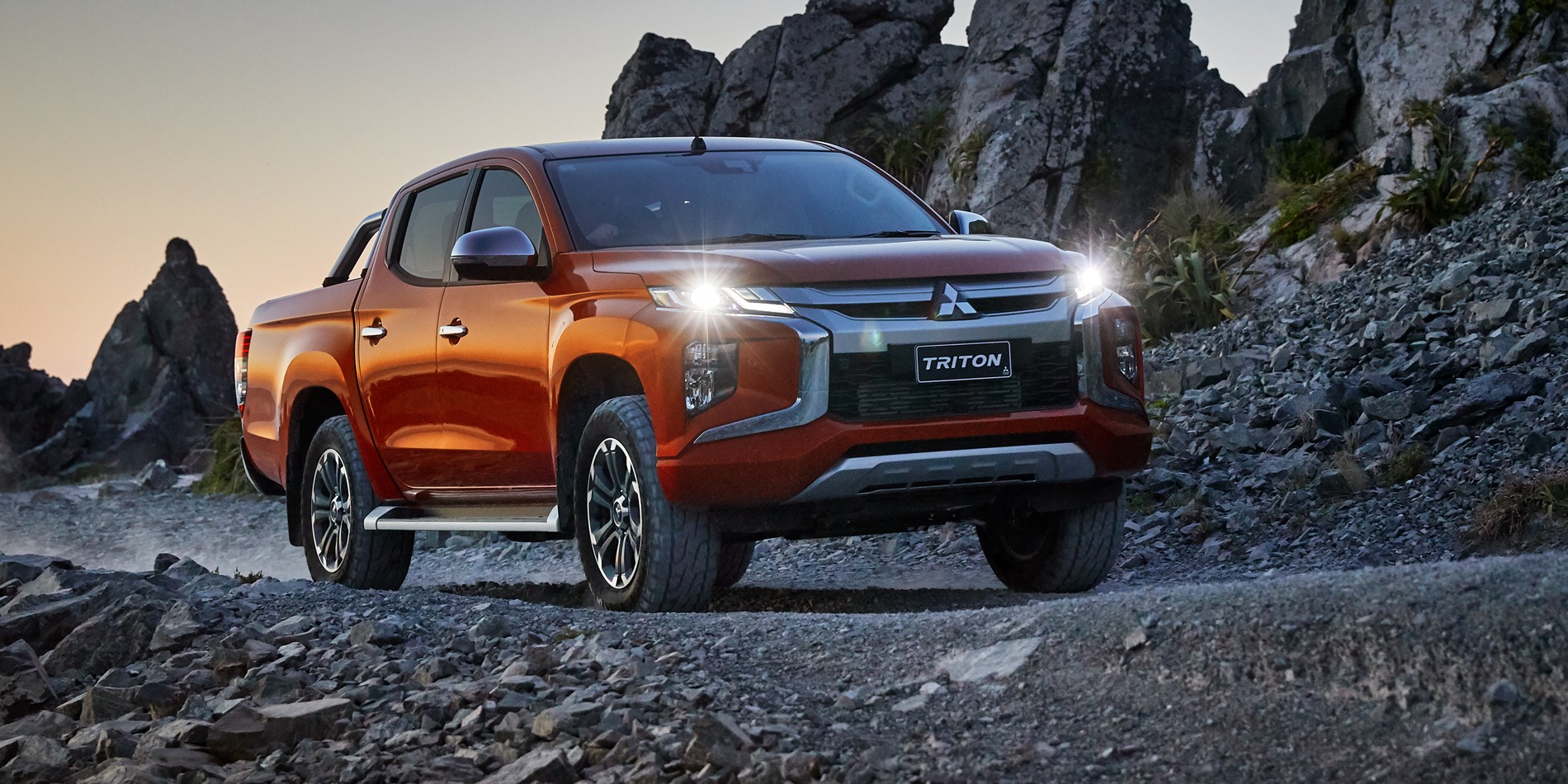 Power on
New Triton is powered by an advanced, efficient 2.4L diesel engine. 135kW of power and 437Nm of torque make easy work of any trailer, load or gravel-covered slope. With the option of 6-speed automatic or manual transmission you'll have full control of the engine's output.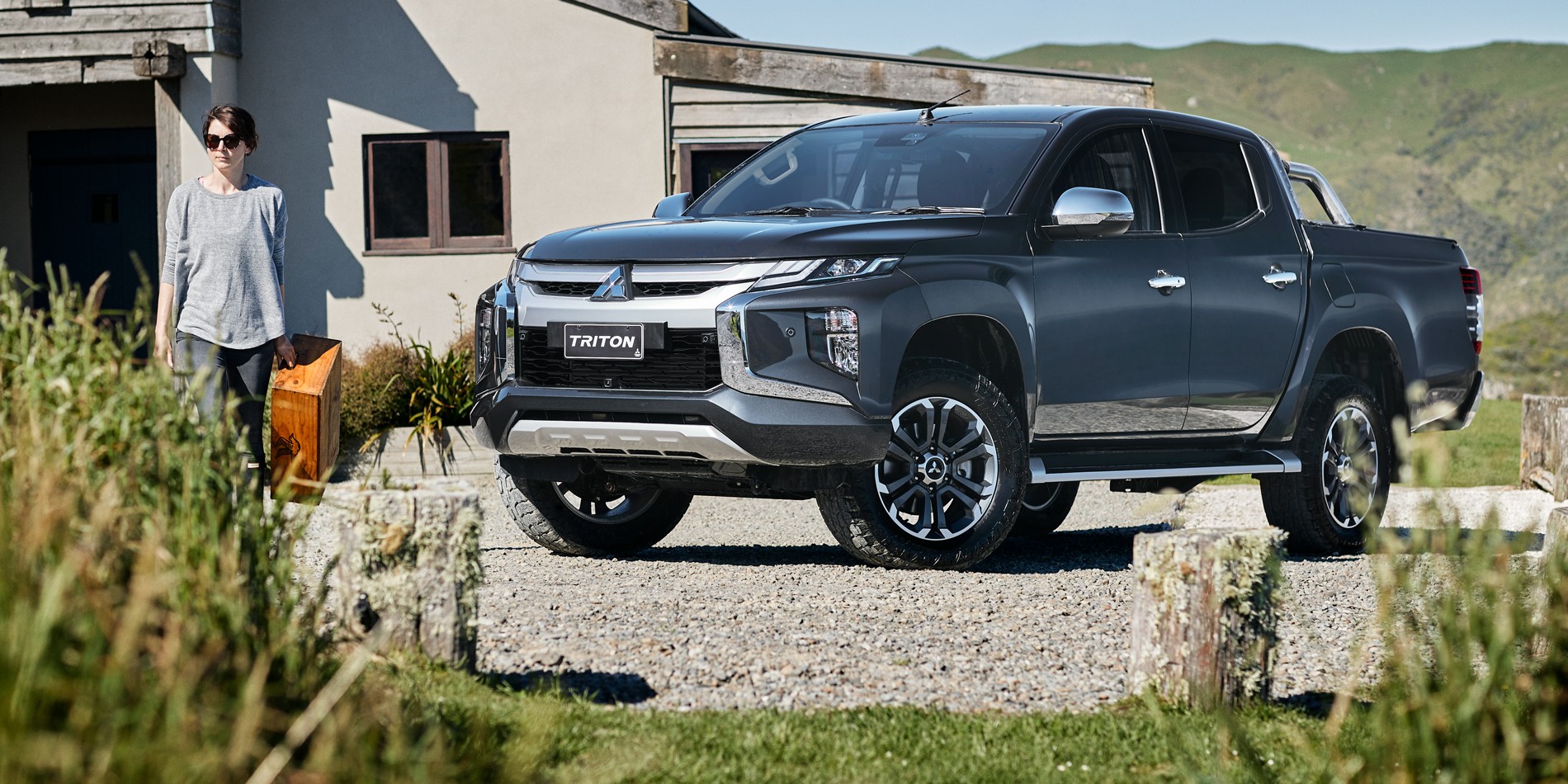 Up for anything
Whatever the job, the load or the crew, we can configure a Triton to match. Hooking up the trailer is a breeze with the reversing camera on wellside models. Everyone's kept safe and treated to real comfort when the day's done.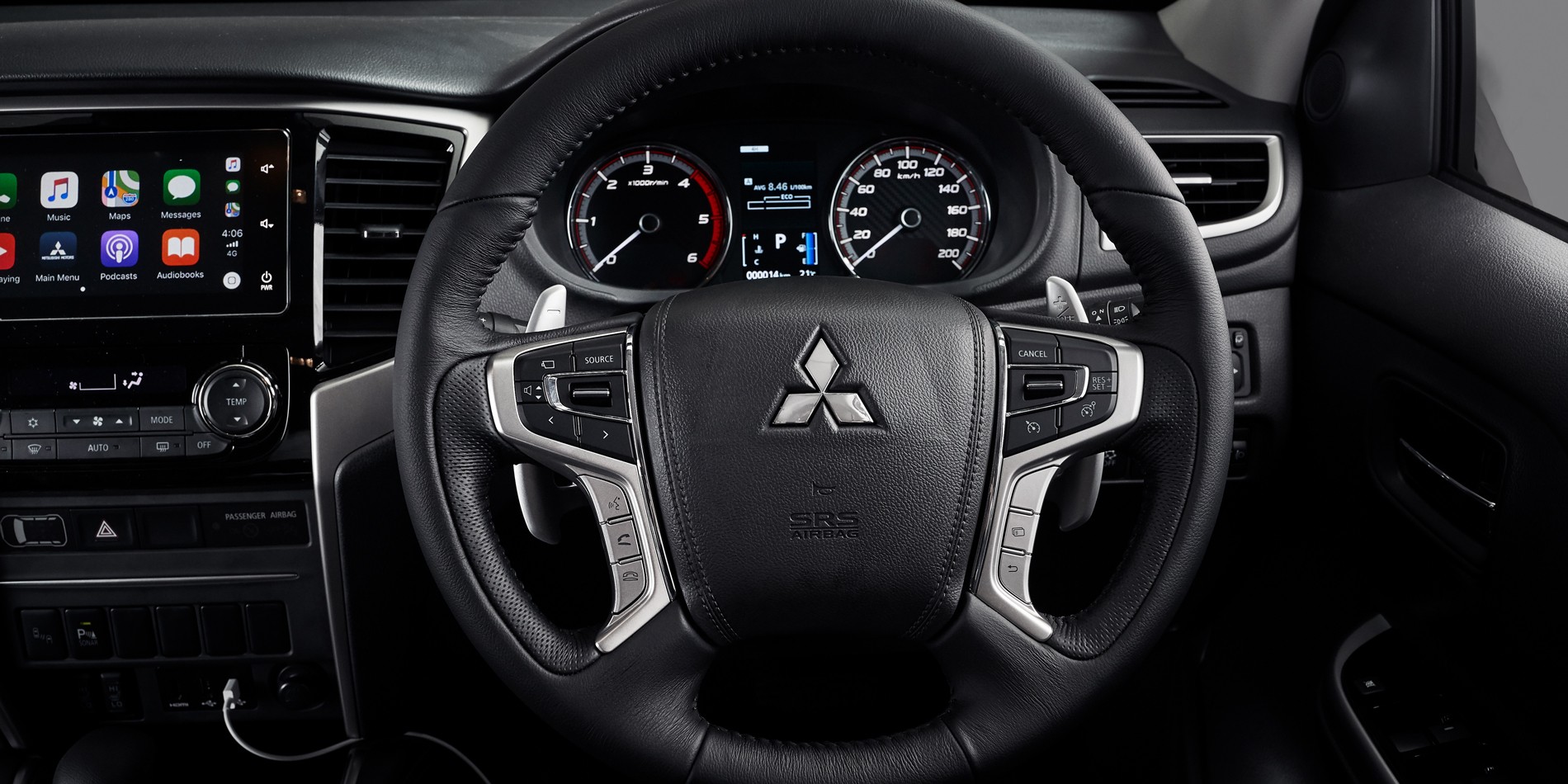 Relax in style
After a hard day collapse into the ergonomic seats, which are leather-faced on VRX, and cool down with the dual-zone climate control. Wellside models also feature Smartphone Link Display Audio with Bluetooth®. Every Triton cuts a fine figure with the aggressive new grille.
The right safety gear
Triton is now even safer, with advanced safety systems on selected models that respond to vehicles ahead of you, beside you, and behind. Inside the rigid body are 7 airbags. Road holding is firm with stability and traction control systems. Even your trailer is monitored and controlled.
Safety for everyone
Forward Collision Mitigation
Blind Spot Warning
Lane Change Assist
Front and Rear Sensors
If the vehicle ahead slows but you haven't braked, your vehicle will brake autonomously, stopping you if necessary. 2WD and 4WD XLS, and VRX models.
Ultrasonic sensors monitor your blind spots. If a vehicle approaches, a warning appears on the door mirror on that side. 4WD XLS and VRX models.
Lane Change Assist alerts you with an audible and visual warning when it detects a high collision probability during lane changes. VRX only.
If you're manoeuvring out of driveways and carparks, sensors detect and alert you to surrounding objects. VRX only.
Range
Explore the Triton range
Frequently asked questions
What safety rating does Triton have?
Triton has the highest safety rating available by ANCAP, 5 stars.
What's the maximum I can tow with my Triton?
It depends on the model, please refer to the Triton specification page for details.
What's the fuel economy on Triton?
Triton has outstanding fuel economy of 7.7 to 8.6L per 100km across the range.
What's Super Select 4WD?
Super Select 4WD is Mitsubishi's signature 4WD system that provides driver comfort and confidence, allowing your Mitsubishi to adapt to each new surface.
Super Select-II has four settings to choose from, each suited to individual driving conditions.
How much will it cost to service a Triton?