The best of both worlds
Proven Mitsubishi plug-in technology seamlessly brings electric and petrol power together.
1.9L/100km
Combined Fuel
Efficiency*

8 Inch Touchscreen System

Diamond Advantage Warranty
Easy to charge
Either plug in at home or use one of the many fast-charge stations when you're out and about. Everything you need to know about your energy use is clearly displayed on the large touchscreen.
Comfort and convenience
Eclipse Cross PHEV surrounds you with smart features that offer comfort and convenience in equal measure.
Smart safety
Packed with a full compliment of smart saftey features gives new Eclipse Cross PHEV a 5-star safety rating.
Your daily needs
For a fuel-free commute of up to 55kms, plug in overnight at home and make the most of off-peak rates. Our PHEV App allows you to easily set charging cycles from your smartphone.
Get out and explore
When you want to get out of town Eclipse Cross PHEV offers a combined range of up to 650kms to get you there and back again.
Power with confidence
With Super All Wheel Control and four 4WD driving modes, you can be assured of outstanding stability and road holding.
Proven reliability
Since 2013, Mitsubishi's Plug-in Hybrid Electric Vehicle technology has provided exceptional reliability and efficiency.
New levels of comfort
In new Eclipse Cross PHEV, new levels of luxury and comfort welcome you.
Eclipse Cross PHEV
From just $49,990+ORC, new Eclipse Cross PHEV is the perfect cross.
Range
Explore the Eclipse Cross PHEV range
ECLIPSE CROSS PHEV XLS 4WD
2 Electric Motors Plus 2.4L Petrol Engine
Adaptive Cruise Control
Forward Collision Mitigation
ECLIPSE CROSS PHEV SPORT 4WD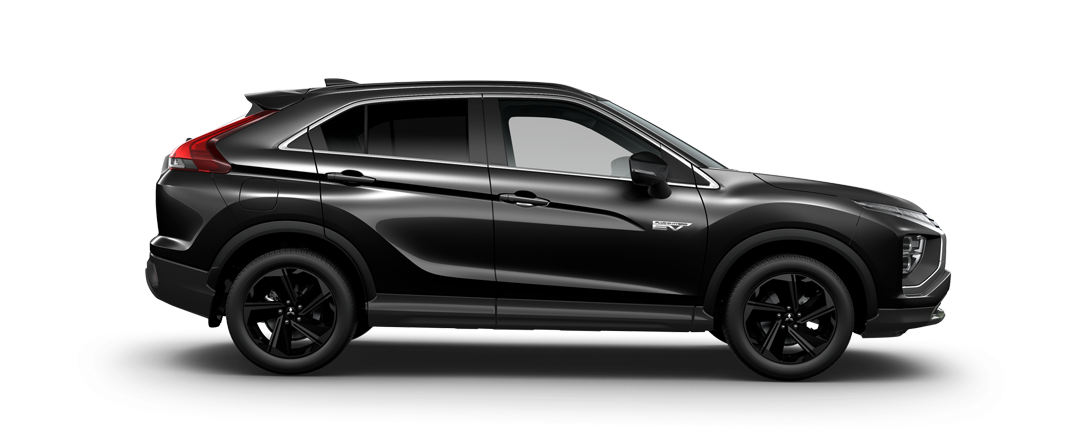 Black 18 Inch Alloy Wheels
Dual Sunroof
Electric Tailgate
ECLIPSE CROSS PHEV VRX 4WD
Dual sunroof
18 inch Alloy Wheels
Leather-Appointed Interior